Services
Responsive Web Design and Development
We love taking clunky, outdated websites that "just don't work" (or don't work well) on smaller devices (like tablets and smartphones) and redoing them so that they look and perform beautifully across all platforms from the smallest phones to the largest desktop screens.
We can – and do – build websites from scratch too. Then, we are happy to maintain the sites we've built or train our clients how to do it themselves. We build with WordPress, Squarespace, or without a CMS, just straight HTML5 and CSS3 on a Bootstrap foundation.
Need to move your website to another host? Or change your domain name but keep the content? Worried about losing your search engine ranking if you do? No worries here! We can:

Move your site hosting
Change your domain name (URL)
Retain your search engine ranking
Ensure that your site is down very briefly – like ten minutes (seriously)
Search Engine Optimization (SEO), Search Engine Marketing (SEM) and Social Media Did you know that these terms are integrally linked? According to Google and other search engines they are. We can tell you how. Better yet, we can make sure that your website ranks for the keywords and phrases that define your business: locally, nationally, internationally – whatever your needs. There are a few areas on your website that are overlooked by most designers/developers but can really boost your ranking. And we know what they are.
Portfolio
We love nonprofits.
The houses that Lagadinos builds are gorgeous!
Unique greeting cards and web design.
The well-known Wellfleet OysterFest. A really fun site to build.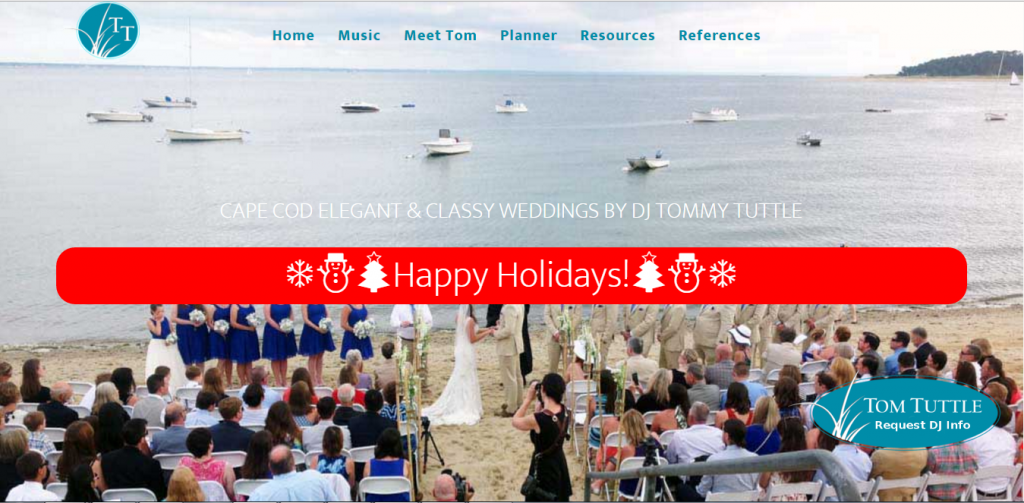 A site redevelopment for this client, who became a good friend during the build process.
Al Yuknavich is the best at what he does, and one of the nicest guys we've ever met.
For a Falmouth kitchen remodeler, this was a joint project with a graphic designer – includes LOTS of custom styling.
A complete redevelopment (including mobile-responsiveness) for this client.
A small site redevelopment, that is so nice to look at that you'll have a hard time not checking out the entire site.
This site is multilingual, in Italian and English.
This is one of the first sites built some years ago and mobile-optimized in 2014.
This is a partial representation; please contact us for information and other one-of-a-kind customized sites that we can show you, and any special requests for a website that you might have.
No website too small or too large and we work on almost any content management system (CMS) such as WordPress, Squarespace, Drupal, ModX and other custom CMSs.
Simple WordPress theme replacement or website conversion into WordPress – from wherever it is – no problem. We know how to retain and improve your search engine ranking at the same time. WordPress training also offered on your schedule.