Hard to believe that five months (well, really, almost six) have passed since my last post. Sheesh, I tell every website client that they should be changing or adding site content at least on a weekly basis. (Hint, writing a blog helps to fill that criteria!)
I couldn't find a good picture of a sloth so here is one of my cat being lazy instead. Though if one were to call me lazy, it could only be in regards to putting up a new blog post on my site. Otherwise, I am a busy bee, as those who know me will attest to.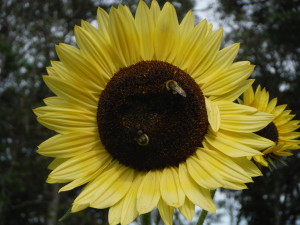 And it's not as if I've been walking on the beach (though I sure wish I could say that, in spite of the fact that it's winter and I can't go barefoot) because it's been close to impossible with all the record-breaking snow that we had this season.
Really beautiful for the most part, but all that shoveling didn't leave as much time for working as one could wish…



February was a "lost" month, but things have been moving forward again lately. I'm delighted to say that the redevelopment of the Dennis Conservation Trust website is complete and the administrator has been doing a fine job putting up new events, updating the homepage and calendar, and even adding new pages to the website. (There is one client who listened to the "put new content on your site" speech:)
And I've made progress on the redevelopment of Astrolabe's website to fully mobile-optimize it. It's a large site that was started in 1996 and has been added onto over the years in a somewhat haphazard fashion. A challenge to update and organize, but luckily I love a challenge.
The most visible of the updated pages is the Astrolabe Events page – check it out on a mobile. And let me mention that what I am most proud of is that there is no content management system so the pages are written in pure HTML5 with some Javascript and jQuery thrown in where it's useful. It will take a while to update the 300+ pages, since I'm only there part-time, but I'm not going anywhere.
And I WILL be posting updates more often!